CODE V 11.5
Hidden Lens Module for IP protection
The new Hidden Lens Module (HLM) feature allows you to create an optical component that represents all or part of the CODE V optical surface prescription, without exposing the design details within the HLM.
The encrypted .HLM file used by the HLM surface can be created directly without modifying the current lens, or the current lens can be converted to its HLM-equivalent.
The thickness of the HLM can be arbitrary (but defaults to the vertex-to-vertex spacing of the encrypted surface range), and the rear surface of the HLM can be optionally tilted/decentered, to define an accurate envelope geometry for a tilted/decentered system, converted to an HLM.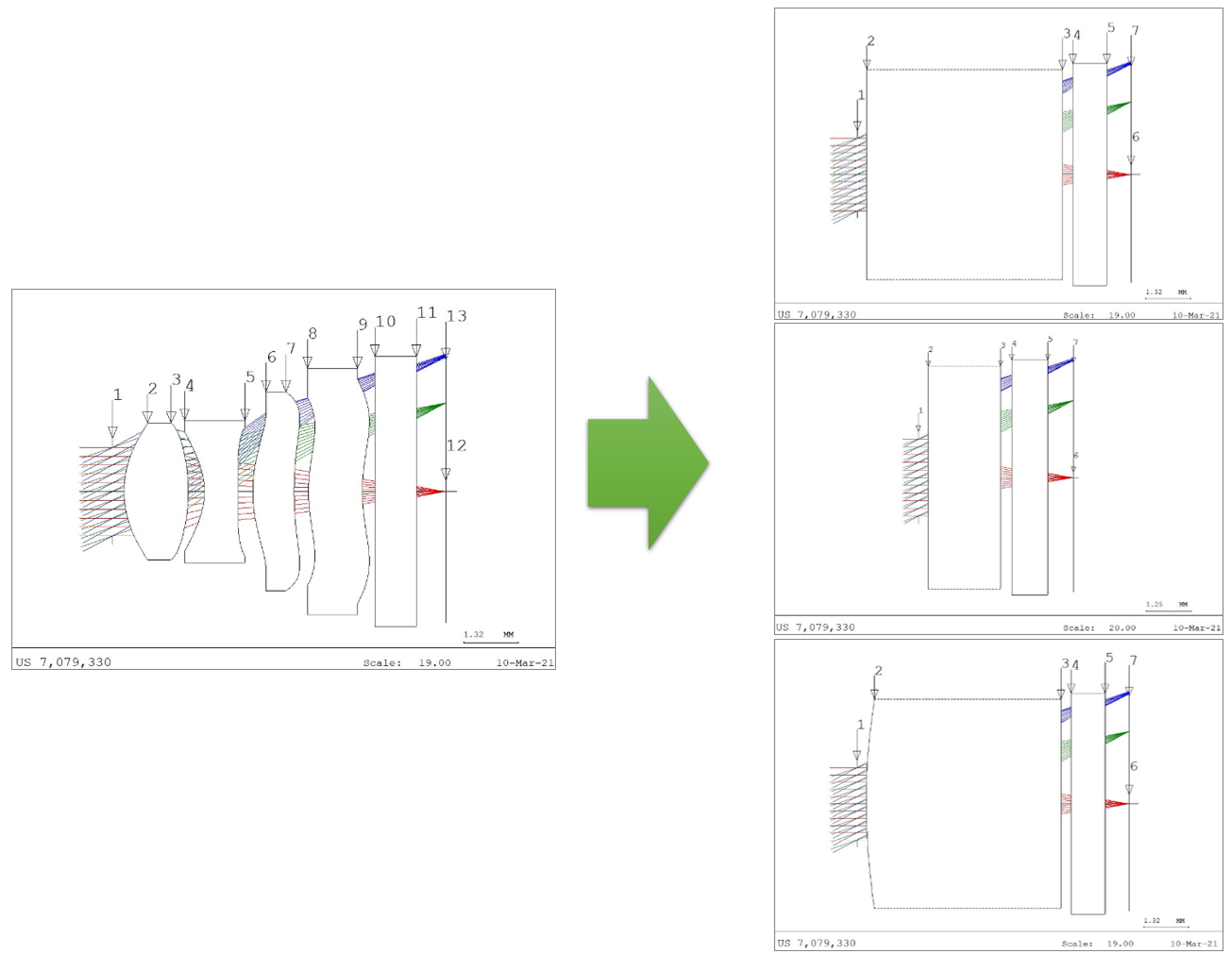 Surface and Surface Property Related Enhancements
The unique 2D coefficient table introduced in CODE V 11.3 for the Q2D Freeform asphere (SPS Q2D) and Extended Fringe Zernike freeform (SPS ZFE) surface types, has been implemented for our legacy XY Polynomial (SPS XYP), standard Zernike Polynomial (SPS ZRN), and Fringe Zernike (SPS ZFR) surface types. The 2D coefficient table provides controls to better visualize the symmetry conditions for the surface.
Support for direct surface conversions (by changing the surface type) has been implemented between the SPS XYP, SPS ZRN and SPS ZFR surface types. Other conversions are possible as a two-step process (e.g., SPS XYP to SPS ZRN to SPS ODD surface types).

A new user-defined surface for a 14th-order Chebyshev Polynomial of the 1st kind is supplied with CODE V 11.5. This surface type supports the additional off-axis angle parameter and X and Y aspheric offset variables, similar to the SPS Q2D and SPS ZFE surface types.

The Volume Hologram diffractive property that can be applied to any surface shape now supports construction points in an immersed medium.

SpecBuilder and SpecEvaluator Enhancements
A new built-in specification has been added for square-wave MTF.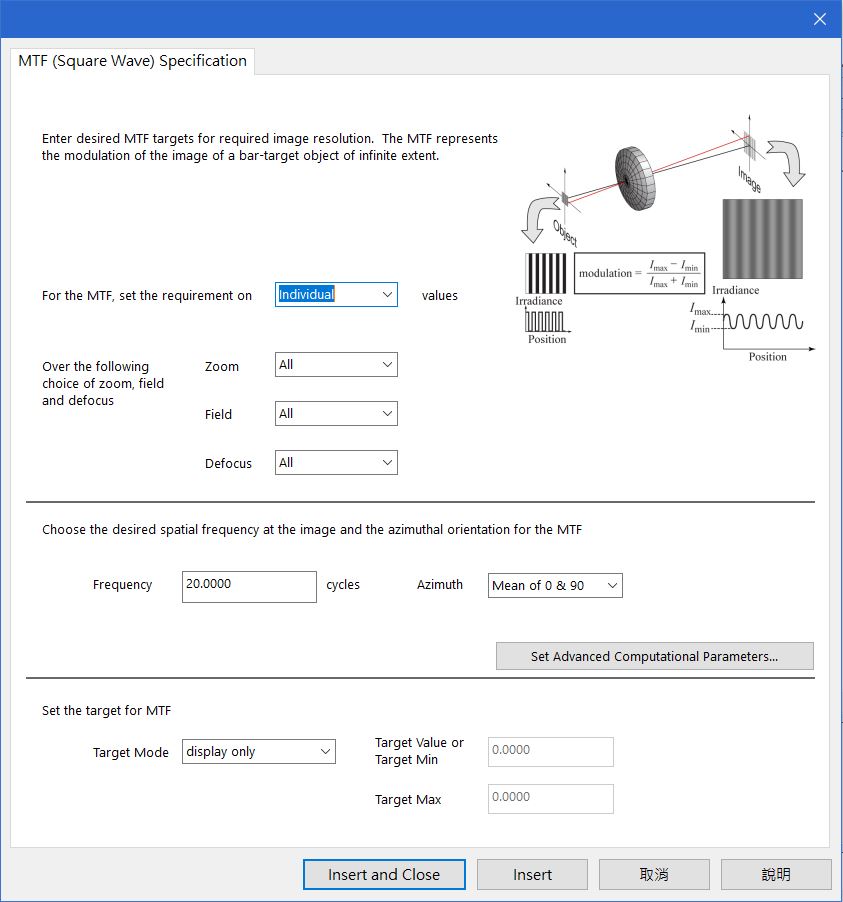 Optimization Enhancements
CODE V's Glass Expert feature for engineering-savvy glass substitution has been improved to execute faster, and to also validate the starting system against weight, cost, transmission, and thermal input specifications.

An alternative, optional method for computing 2nd derivative information for damped least squares options has been added. It is based on the Broyden-Fletcher-Goldfarb-Shanno algorithm. This method may lead to better results for problems where the 2nd derivative matrix is ill-conditioned.
Analysis Enhancements
The ability to shift the reference sphere (used for OPD computations), using the special form of the chief ray aiming command (CRA SI), is now supported for configurations using the true Afocal mode (AFC Y).

CODE V now includes a set of bitmap files provided by Imatest, LLC that can be used with Image Simulation (IMS).

Macro-PLUS Enhancements
Several new array/matrix math functions and an ATANF function have been added.
Database access to individual Error Function Components has been added, which can greatly improve optimization automation.
CODE V 11.5 includes several new and updated macros and macro functions. These include controls for QED Technologies SSIA testability, significant improvements to our 2D Spot Diagrams, as well a utility macro for aligning local coordinate systems to imported CAD geometry.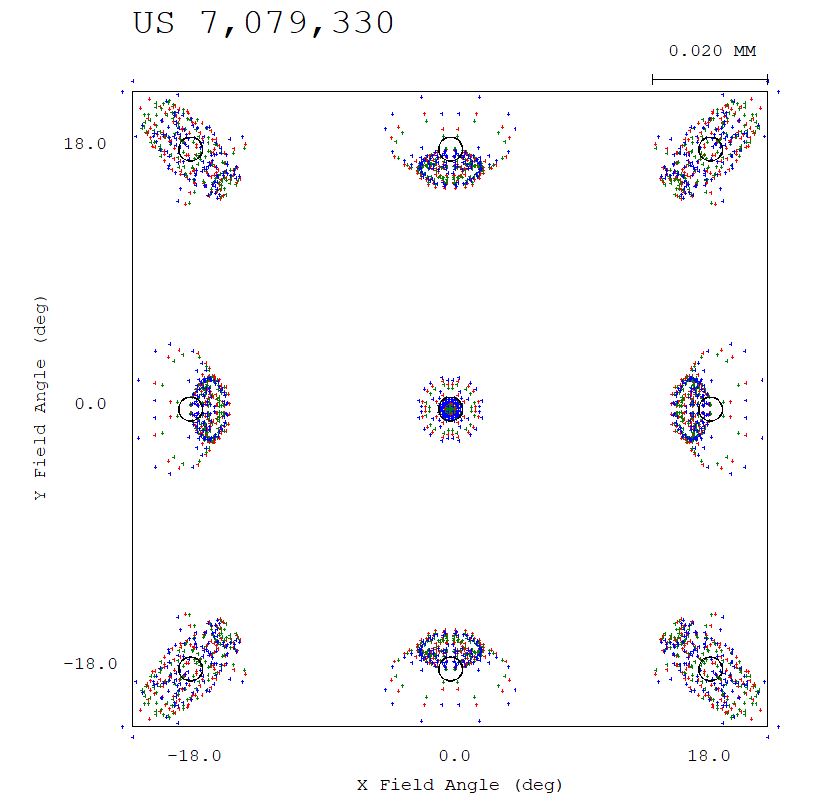 File Import Enhancements
The ability to import and convert Zemax LLC .ZMX files to CODE V-compatible information has been significantly improved, including conversion of multi-configuration information and tolerances, as well as automatic conversion of files in Unicode format.
General Usability
Edit > Find (CTRL+F) Support has been added for the CODE V Command Window and all Text output in Tabbed Output Windows. Select All text (CTRL+A) is also supported.